I want YOU in my next video.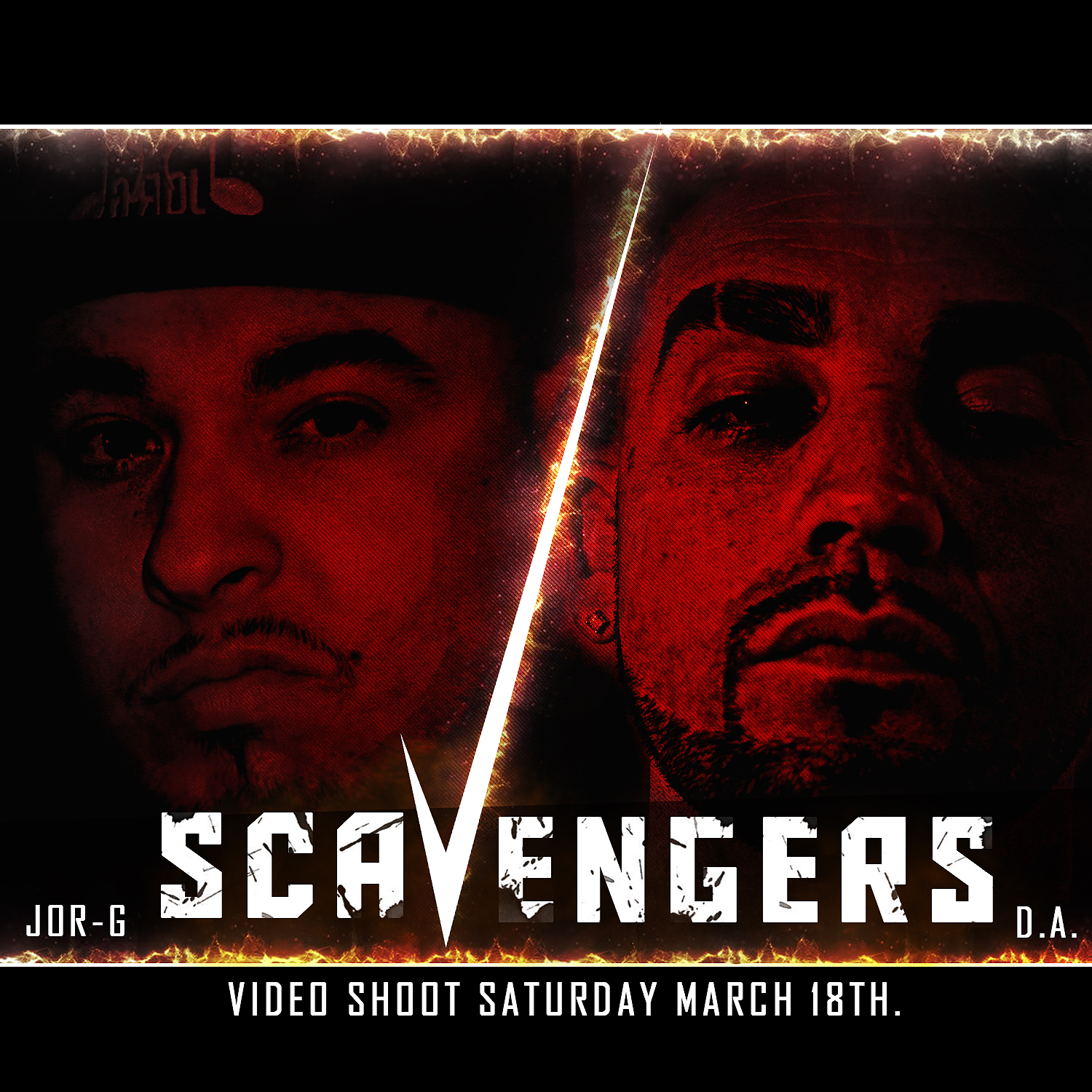 ==================================================
If you missed the "Score" or "Make A Move" video shoot, here's your chance to be in the next one!
Come be apart of our story as we film the brand new music video for our new record "Scavengers"
featuring Jor-G and D.A. 🔥
We want you to chase us. We got some masks for ya and a couple weapons, all we need from you is below:
-Participation, come through we will have a lot of fun.
-Be on time, please be there by 8pm. I promise we won't be long.
-We also need everybody to wear all black gear. (Preferably all plain black hoodies)
This scene will consist of a minimum of 24 people chasing after Jor-G & D.A. so if you have brass knuckles, bats, etc please bring them for props. (no guns or knives)
The address is: 1925 W 76th St, Hialeah, FL 33014 -NEXT to PT's.
(Video Shoot will NOT be at PT's.)
For anymore questions or details, please contact 786.543.1911 or CLICK HERE
See you all there!!! Bring a friend with you, the more the merrier!